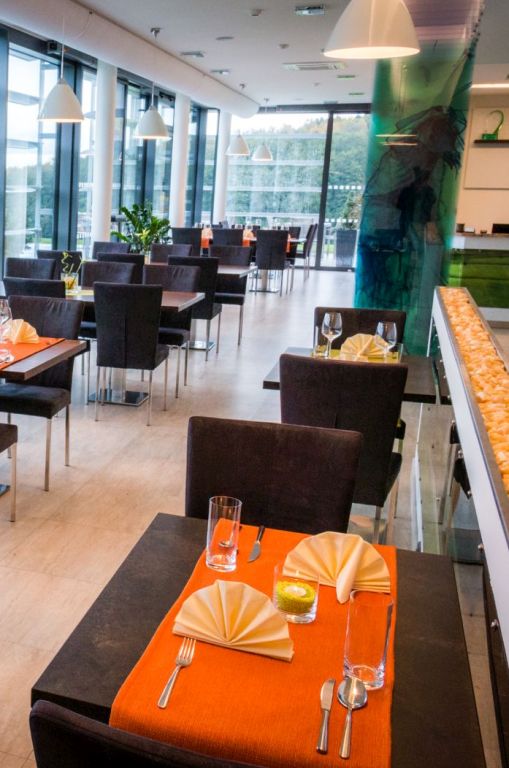 Write to us
We would like to invite you to our new non-smoking restaurant in Golf Resort Česká Lípa.
There are 36 places to sit, 8 places on the bar and 60 places on the outdoor terrace.
Our newly built modern the restaurant has unique view to the golf course, Lužické hory and Svojkov rocks.
You will be served with delicious modern cuisine made by our chefs. We use modern cooking technologies to prepare meat as "Sous vide", which mean cooking in vacuum at low temperature. We change our menu every three months according to fresh and seasonal ingredients supplied by local suppliers.
When you visit our restaurant you will be offered a permanent menu, a daily menu or a menu for special occasions. To complete your delicious meal, we will serve you with several kinds of drinks which may include draft beer Lobkowicz, coffee Illy, tee Ronenfeldt and a lot of other non-alcoholic drinks.
We do believe that everybody can choose according to their taste, we would love to hear from you.